The MnS Joint Venture Seated dollar set
The MnS Joint Venture Seated dollar set is being put together by my father and I. We started collecting in 2002 or 2003 with liberty nickels and within 3 years we had a whole set, and up to 4-5 of some dates with a nearly complete second set. Time to look for a new series.
The seated dollar set was our second set we set out to tackle. It presented a challenge at a reasonable cost in the XF grade range that we started to look at. A few XF's in and a tough decision had to be made. Take the plunge or not. I was able to locate a choice XF 1873-cc in a dealers website and it was an easy decision. The coin was in our possession and quickly followed by an 1871-cc in XF. Some of the keys were down and there was no turning back from here.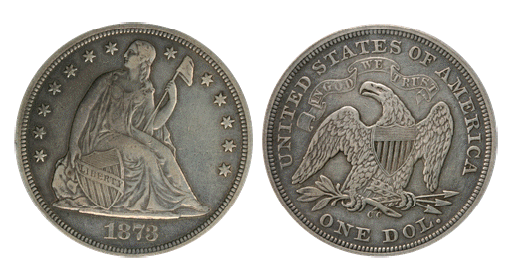 The next big step of the collection was the upgrading. Within a year or so our tastes changed from XF to AU-MS. Of course, for the seated dollars there is a BIG difference in price for MS over AU so it was convenient that my dad's company had taken some large chances that were starting to pay off.
The next milestone came in May of 2007. We walked by Tony Terranova's table at the St. Louis CSNS show and saw an AU-58 1852 that was gorgeous (and double the price of any other coin we had ever bought for the set!). We left the show with me dreaming and my dad scheming. Unbeknownst to me, my dad had gathered Tony's number and struck up a deal for the coin when we got back home.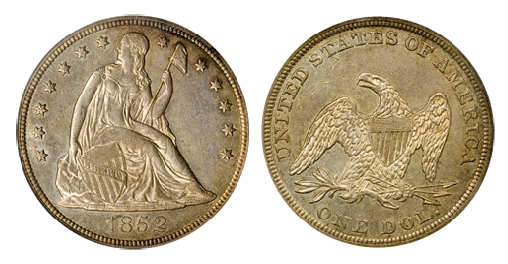 In May of 2008 another milestone was reached. An AU-55 1872-cc was purchased and was the last of the CC's needed. Two months later at the Baltimore show we upgraded our 1871-cc and with that we are pleased with these four coins!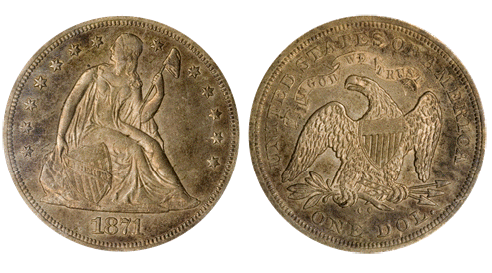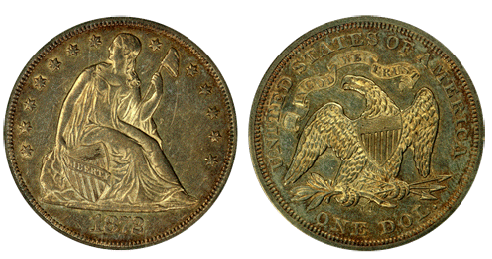 In October of 2008 a complete set was sold by Alpine Numismatics. From the sale we were able to pick up the 1851, 1870, and 1873 in MS-63 and the 1871 in MS-64. Thus completing the key dates (minus the 1870-s).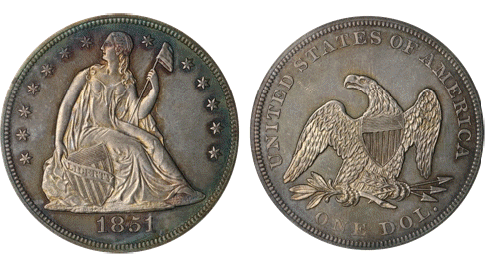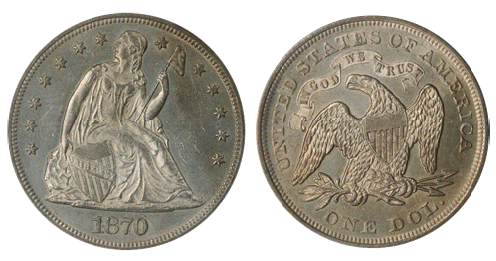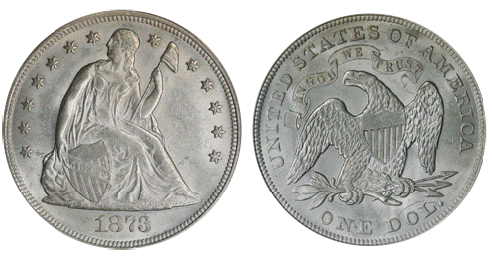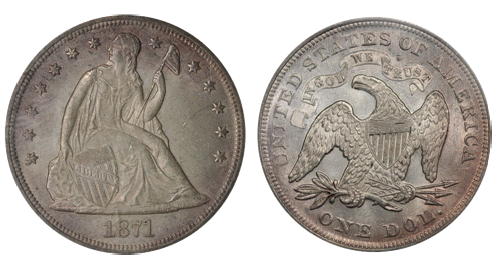 Since then, we have upgraded various dates and added a few more and currently are just missing the 1845, 1856, 1863, and 1872. We've seen and passed on many coins for these dates,
patiently waiting for the right coins to come along.
There are another 5-6 coins I'd like to upgrade before I consider the set "complete" and a few more that I would upgrade if the right coin came along. And who knows, at some point that elusive 1870-s might get added.
1840 MS63 PCGS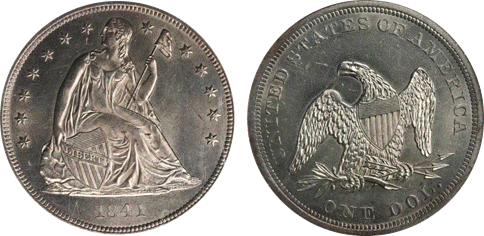 1841 MS63 NGC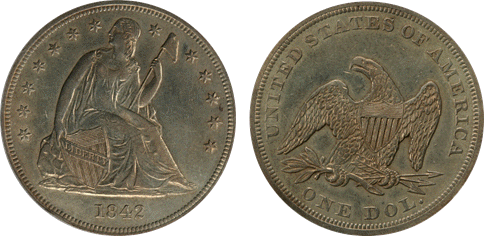 1842 AU53 PCGS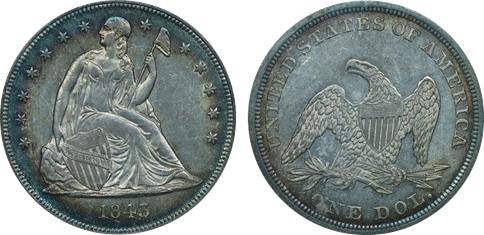 1843 MS63 PCGS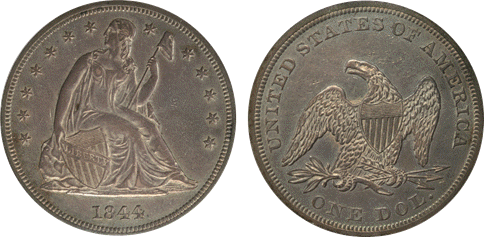 1844 AU55 PCGS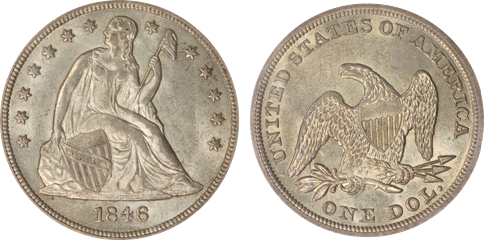 1846 MS63 PCGS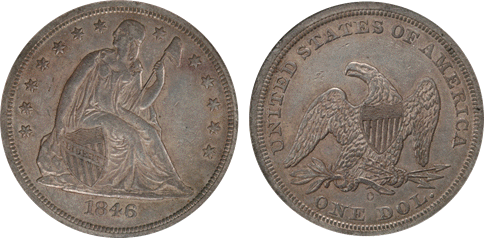 1846-O AU53 NGC SM Damon Collection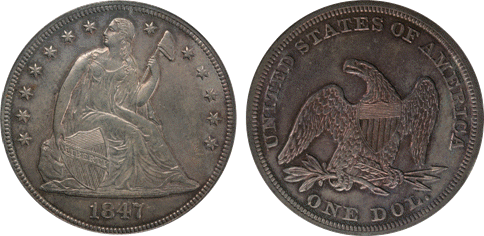 1847 AU58 PCGS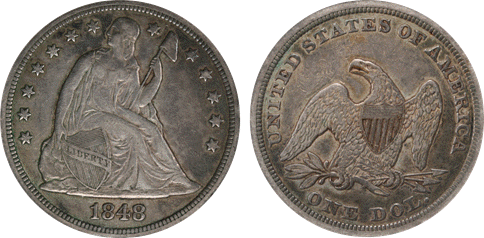 1848 XF45 NGC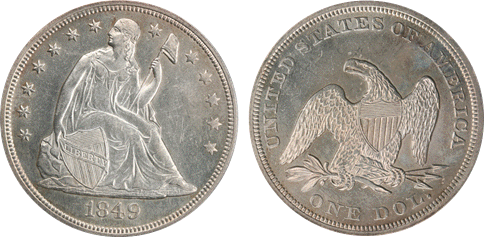 1849 MS61 PCGS
1850 AU53 PCGS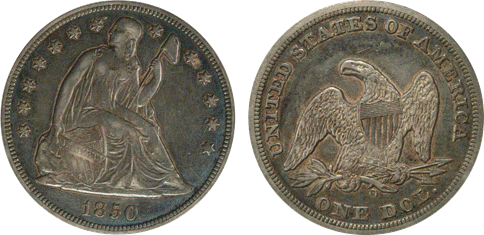 1850-O XF45 PCGS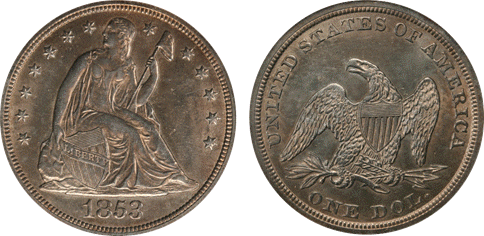 1853 AU58 NGC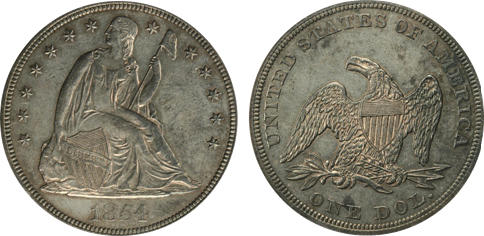 1854 AU55 PCGS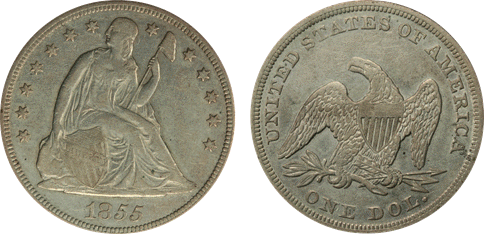 1855 XF45 PCGS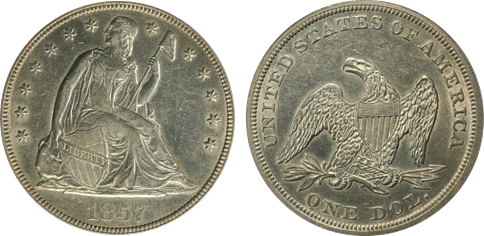 1857 AU55 PCGS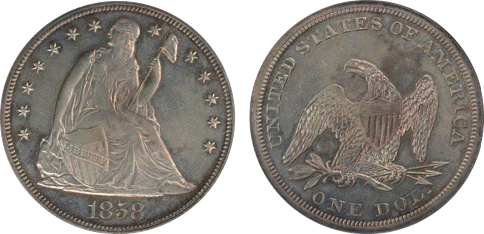 1858 PF63 NGC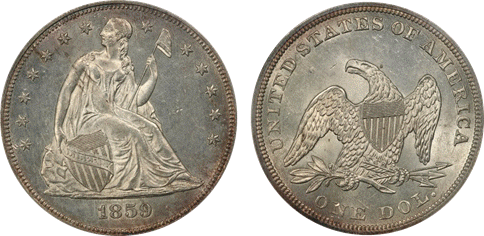 1859 MS62 PCGS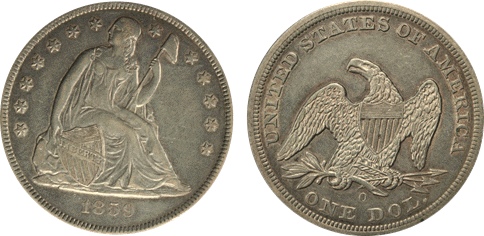 1859 XF45 PCGS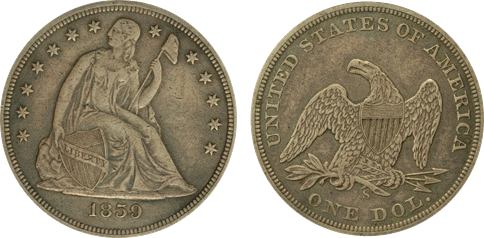 1859-S XF45 PCGS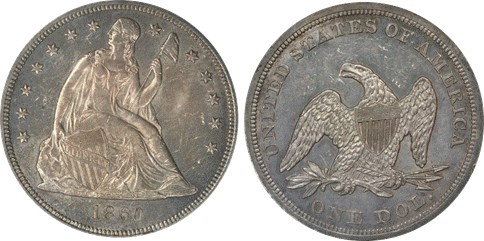 1860 AU55 PCGS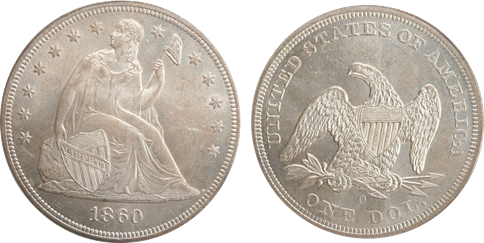 1860-O MS63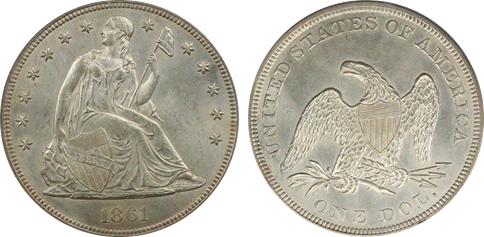 1861 MS63 PCGS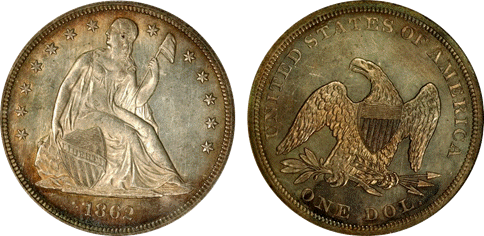 1862 MS63 NGC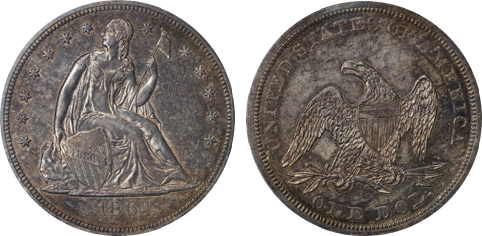 1864 AU55 PCGS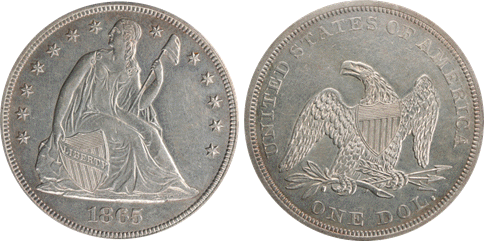 1865 AU50 PCGS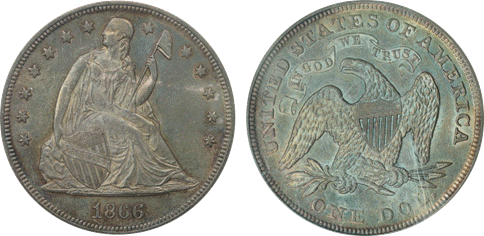 1866 MS63 PCGS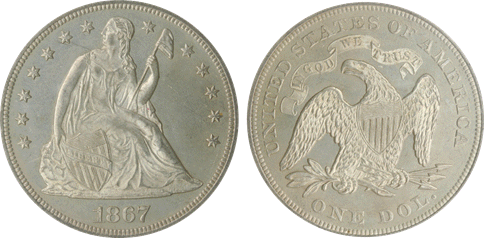 1867 MS64 PCGS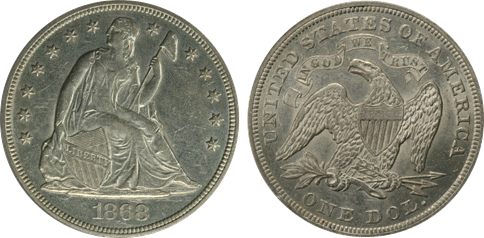 1868 AU58 PCGS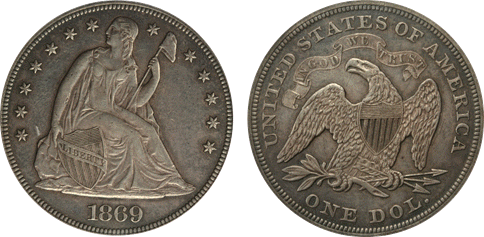 1869 AU55 PCGS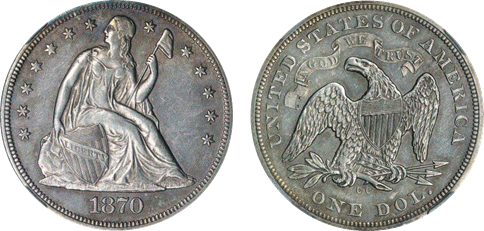 1870-CC AU55 NGC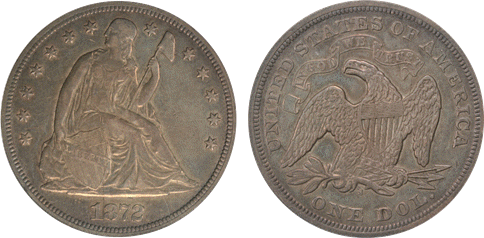 1872-S AU50 PCGS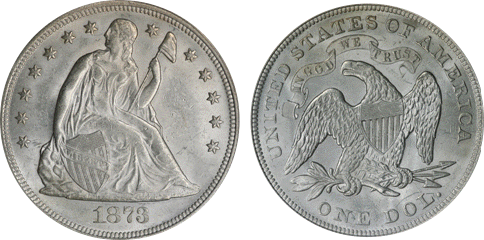 1873 MS63 PCGS